1958 Aston Martin DB MARK III Sports Saloon
Beacon
ON/OFF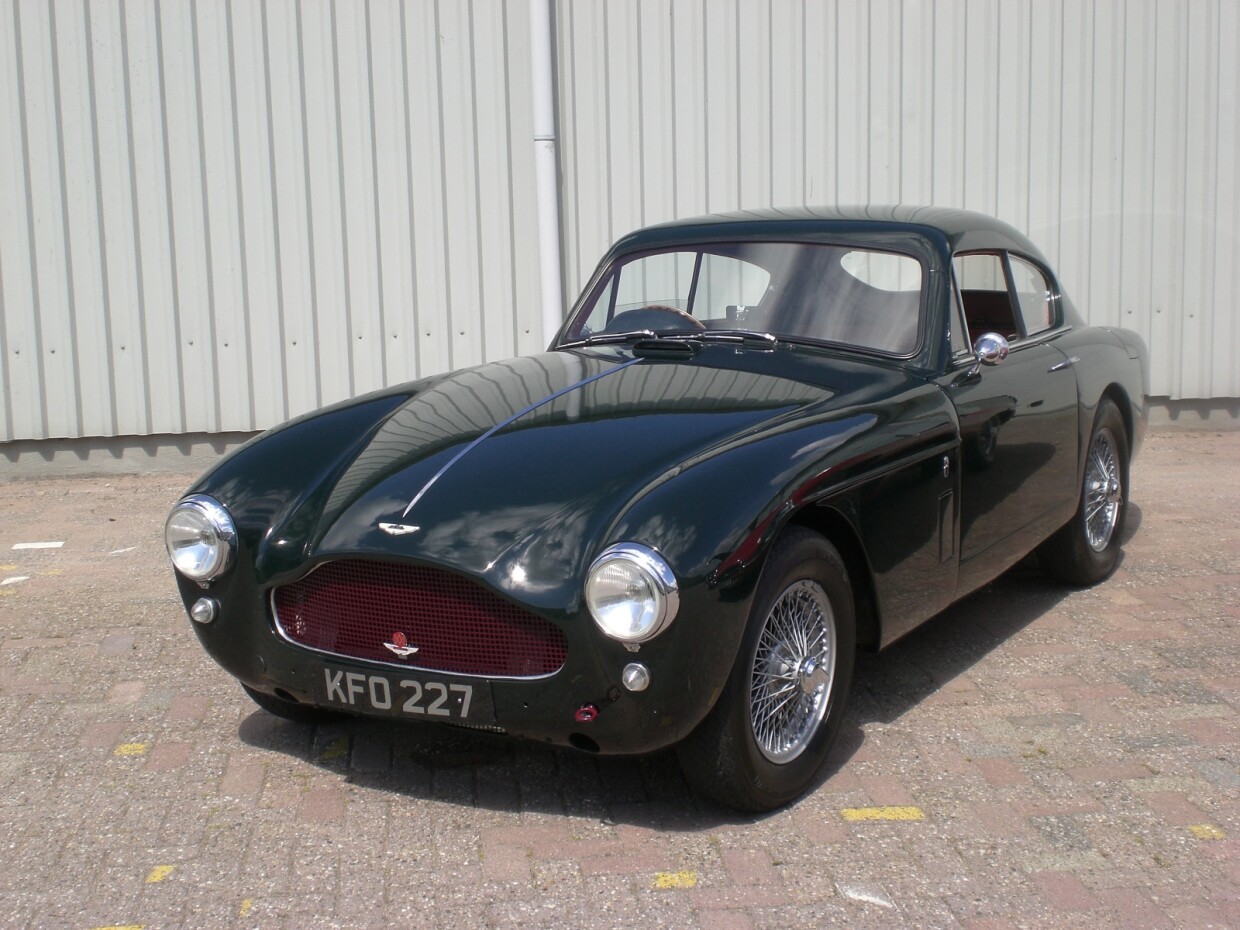 This car is a DBA version in its classic BRG/red livery. Owned by Mr. J. Raymond Emmott, a director of Binns Company for over 40 years and avid car enthusiast.
Why am I an Automotive Masterpiece?
A. Concept and show cars
B. Prototypes
C. One-off models
D. Remaining cars from extremely limited production runs
E. Historic event cars
F. Cars owned by famous people
G. Team cars
H. Works cars
I. Press cars
J. Movie cars
K. Famous chassis' cars
L. Limited edition cars
The DB Mark III (the 2/4 bit was dropped) is a sports car sold by Aston Martin from 1957 through 1959. It was an evolution of the DB2/4 Mark II model it replaced, using an evolution of that car's W.O. Bentley-designed Lagonda 2.9 L straight-6 engine, redesigned by Tadek Marek, before he started working on the DB4 engine. This is the final development of the Claude Hill chassis, changes included a grille like that on the racing models DB3S, a new instrument panel, and available Girling disc brakes. The hydraulically operated clutch was new as well; an optional Laycock-de Normanville overdrive, that was attached to the standard 4 speed gearbox after the 1st 100 cars, or even an automatic transmission were available. The standard 3 litre (2922cc, twin SU carbs) engine fitted to the Mark III was designated as the DBA version and produced 162 bhp @5500 rpm although with the fitting of optional twin exhausts, this could be raised to possibly 178 bhp. A special series engine using three twin choke Webers, twin exhausts and special camshafts, called the DBB version was able to produce 195 bhp. Just to add more choice, a DBD version was also available with three SU carbs and producing 180 bhp. Production of the Mark III lasted just a shade over two years and actually overlapped the DB4 by seven months. Production of all variants during this time was 551 cars, 462 hatchback body style by Tickford. Tickfords were a coachbuilding firm that was based in Newport Pagnell, formally known as Salmons. Tickford built the bodies of the last DB2 DHC; for the DB 2/4 Mark II and Mark III after, David Brown bought the company in 1954.
This car, chassis no. AM30031533, is a DBA version, and its first owner was Mr. J. Raymond Emmott. He was born in 1905 in Cowling, a village on the Yorkshire/Lancashire borders, near to the traditional manufacturing centres of the British textile industry, which flourished through most of his lifetime and he worked for the Binns Company for over 40 years, being a director from 1932, until after it was taken over by Viyella in 1963. His particular hobby was sports cars. He owned many types and regularly changed them, never keeping one for much more than two years.