2015 Concorso d'Eleganza Villa d'Este: Best of Show to an 1932 Alfa Romeo 8C 2300 Spider
May 24, 2015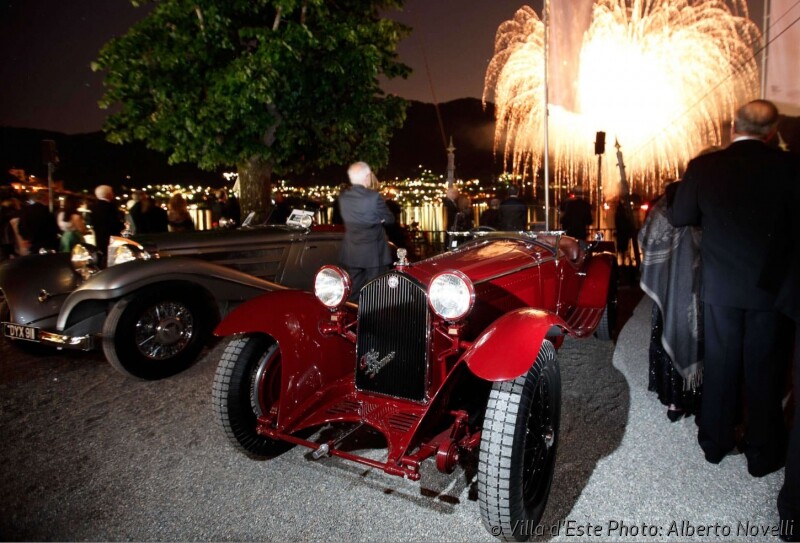 An impressive parade of all the cars and motorcycles entered in competition and the announcement of this year's prize winners provided a dazzling Classic Weekend on the banks of Lake Como with a fitting climax late on Sunday afternoon in front of thousands of spectators. The Concorso d'Eleganza Villa d'Este had once again underlined its stand-out status on the exclusive event calendar for historic cars and motorcycles. All eyes were trained on the line-up of precious classic machines and striking concept cars over the two days of the Concorso. Under a pleasantly warm sun, the event's "Seventies Style – the Jet Set is back" banner spanned a host of special exhibitions and highlight features, creating a fitting stage for a weekend that will live long in the memory.
 As ever, the best was left until last. The jury of experts provided the event with its crowning moment as the Trofeo BMW Group for "Best of Show" was awarded to an Alfa Romeo 8C 2300 Spider from 1932. The Coppa d'Oro Villa d'Este prize decided by public referendum was won by a Ferrari 166M Barchetta from 1950.
In the Concept Cars and Prototypes competition the Bentley Exp 10 Speed Six coupé was presented with the Concorso d'Eleganza Design Award. The Concorso di Motociclette beauty contest for classic motorcycles was held for the fifth time this year, and a Münch-4 TTS-E from 1973 took the honours with victory in the Trofeo BMW Group for motorcycles.
AUTOMOTIVE MASTERPIECES is working on a census of all the cars that participated to the historic concorso and of all the cars that participated the revivals.
One amazing car has already counted among the AUTOMOTIVE MASTERPIECES:
♦️ 1933 Lancia Astura Torpedo Grand Sport Carrozzeria Castagna sn: sn3020568 
It is the only car in the world to win the Coppa D'Oro Villa Este twice. It was bought by tobacco heiress Doris Duke aka "the richest girl in the world".
 Going back to the cars involved in the 2015 concours, two have already joined the lab of  AUTOMOTIVE MASTERPIECES: 
 ♦️ 1936 Lancia Astura Tipo 233 Cabriolet Stabilimenti Farina sn 333369
♦️ 1961 O.S.C.A. 1600 GT Carrozzeria Touring sn: 0014