Great cars at Verona Legend Cars
May 10, 2015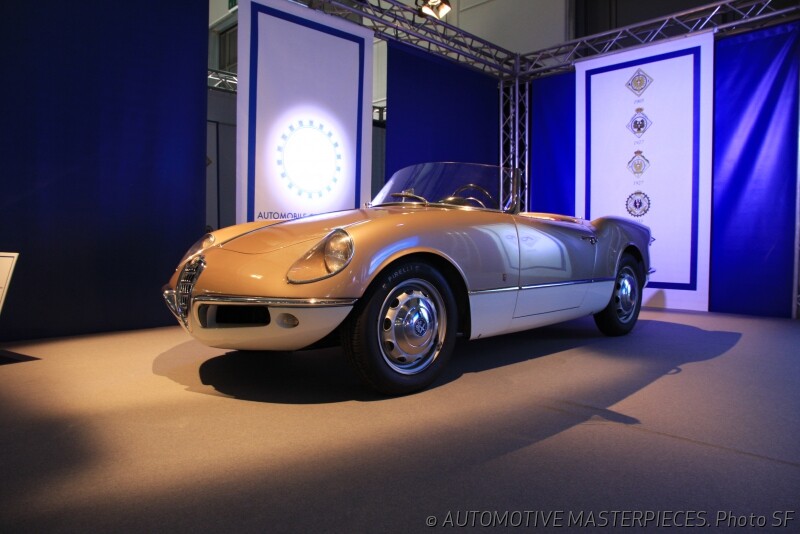 On May 8-10, 2015, at Fiera di Verona, some of the most important rare cars was showed at the first edition of Verona Legend Cars.
Starting from the first edition Verona Legend Cars looks like a European Salon that will target international audience by putting together the best of quality of Italian and international Heritage.  
Amazing Bugattis were displayed in the heart of the exhibition, thanks to collaboration with Cité de l'Automobile de Mulhouse, a temple of European motors. The only existing prototype of Bugatti Type 252, a sports car built between 1957 and 1962 and the racing Bugatti Type 45 of 1929 were displayed from Mulhouse. Responding to competitive pressure to triumph in the Grand Prix Ettore, Bugatti sought to increase the power of its racing cars. To do so, taking a cue from the airplane engines during World War I, it conceived of a double engine, consisting of two engines Type 35 reduced to 1900 cc each to generate a total of 3.8 liters displacement and l16 cylinders. Under the impetus of this propulsion system, the Type 45 could reach 250 km/h. Bugatti Type 49 was exhibited from Nicolis Museum in Villafranca: presented at Paris Salon in 1930, it is considered to be the last Bugatti designed and produced by Hector, who then left the reins of the company to his son Jean.  Alfa Romeo 8C, 2.91, coach 1936, also was showed from Cité Moulhouse car; it aroused astonishment at the Elegance Competition in Nice, 1939, with its new shiny signed Pininfarina bodywork.
The 904 Carrera GTS is another excellent sport model that relied on all types of terrain from competition, ensuring over 300 race victories by submission in 1963 until the mid 70 's. It was celebrated at Porsche brand's stand.
Lopresto collection displayed two prototypes of Giulietta Spider mass production, a model strongly sponsored by the USA Max Hoffman. The two cars have already entered in AUTOMOTIVE MASTERPIECES lab:
♦️Alfa Romeo Giulietta Spider Bertone 1955 sn: 14950004 was built in only two samples. The car - a successful example of style with covered headlights, rear fins and a sleek high-impact - was designed by Franco Scaglione, but the curved and sought shapes turned out too complex for mass production. The copy of Lopresto Collection remained in Alfa Romeo  while the other model – similar but not identical - with chassis number 2, was sold to the same Hoffman.
♦️Alfa Romeo Giulietta Spider 1955 Pinin Farina sn: 14950007. This prototype of the collection represents the conclusion of Lopresto development of a model that will have a roaring success while remaining in production for over ten years and soon becoming an international icon. Presented at the 1955 Paris Motor Show, where it was immediately acclaimed, this model was the first one to have abandoned the wraparound windscreen shape initially adopted, mounting – like all early models-the front bolts according to the tastes of the u.s. market at which the car was initially targeted.
 Other three cars that have already counted among the AUTOMOTIVE MASTERPIECES lab were exhibited:
 ♦️ 1946 Cisitalia D46/48 sn: 0031
 ♦️ 1938 Alfa Romeo 6C 2300 B Mille Miglia sn: 815035