At Milano AutoClassica 2015 three cars that have already joined the lab
March 22, 2015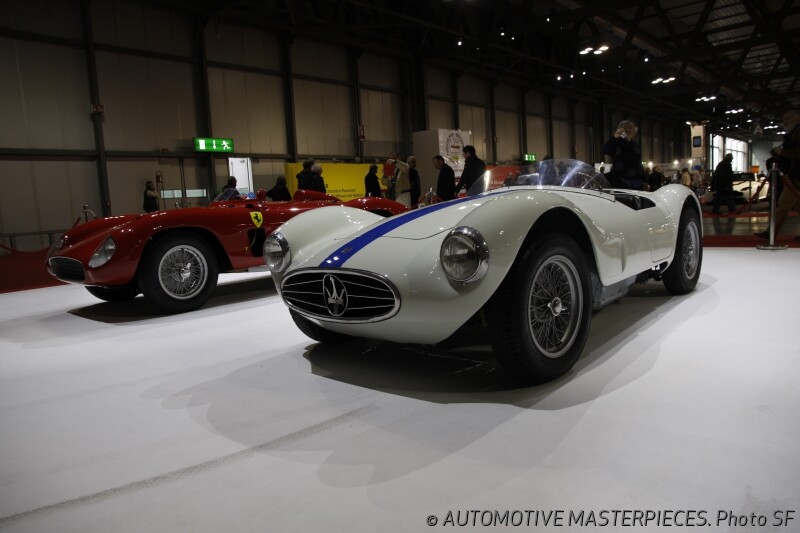 The event, which took place in the pavilions of the Milan Fair in Rho from March 20 to 22, every year becomes more prestigious. The public enthusiastically watched the performances that took place in Classic Circuit Arena, the approved external track which hosted the MAC Historic Rally, the new trophy in which famous drivers challenged each other to the delight of the crowd, tests of the FORMULA F1 and F JUNIOR cars of the 50's and 60's, the battles of pre-war GP Sport and GTS Sport (up to the late 70's) cars, in addition to the long-awaited performance on the track of the Lamborghini Gallardo Super Trofeo driven by Milos Pavlovic, winner of both the European Super Trophy and the 2014 World Final and therefore World Champion.
Welcomed by the "Three Show Queens"- the 1957 Ferrari 340 MM Scaglietti Spyder sn 0294AM, the 1956 Ferrari 500 TR sn 0638MDTR and the 1954 Maserati A6 GCS/53 sn 2064 - visitors celebrated important anniversaries for the Italian automotive world, fundamental dates to which the Classic Car Show decided to dedicate the appropriate space; we are speaking of the 80th anniversary of Jaguar, the 60th of the Citroen DS, as well as the 60th of the Fiat 600, the car of the "economic boom".
As every year, the Classic Car Show is also an Elegance Contest; here are the winning categories and cars this year:
For the "1st class - style and speed class the best mix of elegance and performance" category, in 1st place the Ferrari 250 GTL, in 2nd place the Lamborghini Miura SV of the Bonaldi Group and in 3rd place the Maserati A6G54 from the Maserati Museum.
For the "2nd class - perfection class, the most sensitive restoration" category in 1st place a 1951 Jaguar XK120 FHC, in 2nd place the Aston Martin DB 2/4 while in 3rd place came the Mercedes 300 SL from the Mercedes Benz collection in Milan.
For the "best of show" category in 1st place the Ferrari 500 TR, in 2nd place the Fiat 1800 and finally in 3rd place the Alitalia Lancia Stratos.
Three AUTOMOTIVE MASTERPIECES were showed that have already joined the lab:
♦️ 1954 Fiat 8V sn 106.000103
♦️ 1974 Lancia Stratos HF Marlboro GR. 4 sn 829AR0*001512 
♦️ 1980 Ferrari Pinin