At Automotoretrò 2015 three cars that have joined the lab
February 16, 2015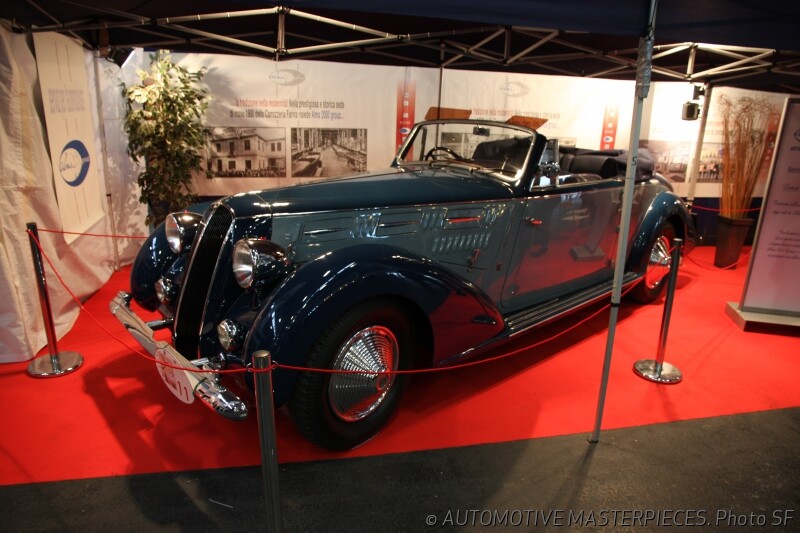 The Automotoretrò 2015 was held February 13 to 15 at LingottoFiere and showed three cars that have already joined the lab. The AUTOMOTIVE MASTERPIECES were: 
♦️ 1936 Lancia Astura Tipo 33 Cabriolet sn 333369 
♦️ 1955 Lancia Florida sn B56S-1006 
♦️ 1958 Maserati 420/M/58 Eldorado sn 4203.
 There are about 60,000, 8,000 more than the previous edition, visitors including foreigners, from France, England, Germany and Switzerland, who crowded the more than 100,000 meters of exhibition. We are happy for this success in a city so closely linked to the automobile.
We take this opportunity to point out that AUTOMOTIVE MASTERPIECES has already published 16 cars  that were presented at the Turin Motor Show, which we will celebrate on the occasion of the 120th anniversary in 2020.