Mille Miglia 2023, Andrea Vesco wins for the fourth time in a row.
June 20, 2023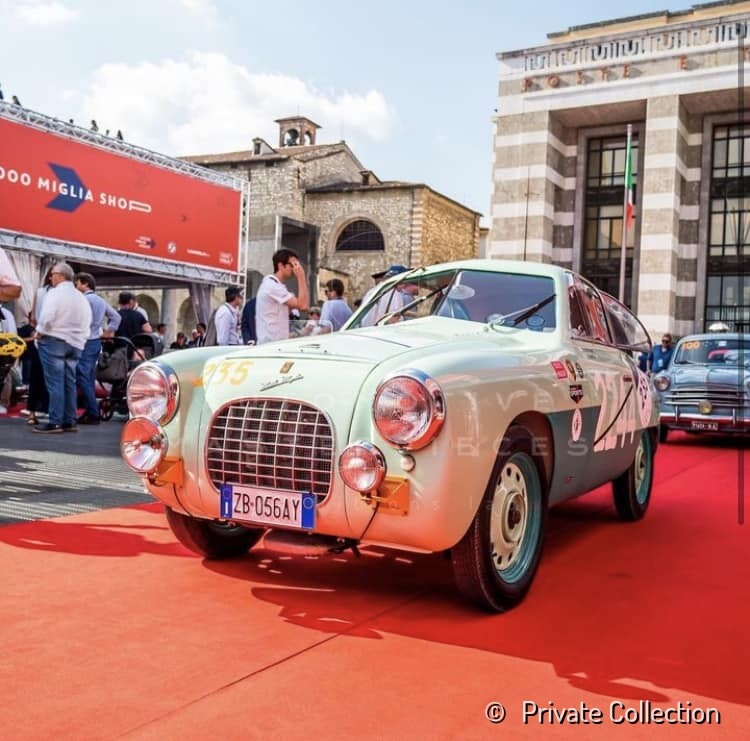 The 2023 edition was the longest in the history of the re-enactment Mille Miglia, with the crews crossing Italy covering 2,200 kilometers over a span of five days of racing, from 13 to 17 June. Facing, as usual, a very variable climate.
The reigning champions, right from the start of the second stage, confirmed they were the crew to beat, leaving the fight for the second and third step of the podium to their adversaries. Andrea Vesco thus wins his fourth consecutive title out of six in total, while his co-equipier Fabio Salvinelli equals Giuliano Canè with three wins. "At the beginning there were pitfalls - declared Vesco with the engines off - then we performed steadily accusing a low number of penalties. Only when I participated with dad did I get such a good result, I'm very proud to have achieved this result".
Behind the winners' Alfa Romeo 6C 1750 SS Zagato from 1929, two Lancia Lambda Spider Tipo 221s were also on the podium: Gianmario Fontanella and Annamaria Covelli preceded Andrea Belometti and Gianluca Bergomi. The best all-female crew was the one made up of Silvia Marini and Irene Dei Tos aboard a 1929 Bugatti T 40, who won the Women's Cup finishing twenty-seventh overall.
On the route of the Mille Miglia we were able to admire some representatives of the Automotive Masterpieces this year as well; more than 30 jewels counted among the Automotive Masterpieces were enjoying their road through Italy and fought with determination.
The 1000 Miglia Green and the Ferrari Tribute 1000 Miglia have been an interesting corollary of the event.
In the pictures, some Automotive Masterpieces on the run.
©️ 1000 Miglia S.r.l.