After 80 years since its first edition was organized the Revival of the "Circuito di Milano"
September 26, 2016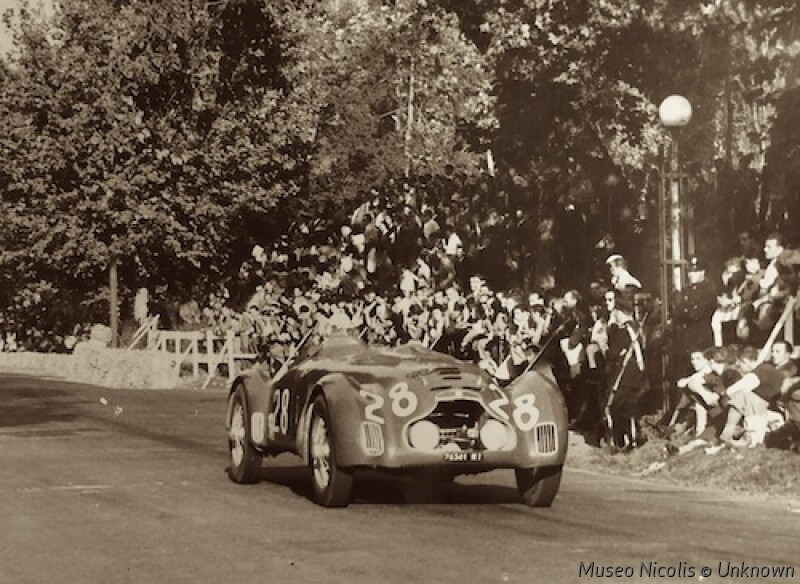 After 80 years since its first edition was organized the Revival of the "Circuito di Milano", an event revived by the Sports Commission of the Automobile Club di Milano.
 It was June 28, 1936 when the streets of the city of Milano, precisely the adjacent streets and inside the Parco Sempione, passing from the Arch of Peace, from the Arena and the Sforzesco Castle, were the scene of two exciting races reserved for cars up to 1500 cc. and those over 1500 cc.
In the first prevailed Carlo Felice Trossi that preceded Emilio Villoresi, both with Maserati, while in the second, where there was a grid with 12 singol-seater, was held a great duel between the Alfa Romeo of Tazio Nuvolari and the Auto Union of Achille Varzi: here won the so-called "Mantovano Volante" at an average of over 97 km / h. The circuit was proposed the following year, when Eugenio Siena won among the "vetturette" and still won Tazio Nuvolari in an Alfa Romeo at an average of 103.6 km / h. Behind him two other Alfa Romeo, led by future first world champion of modern Formula 1, Giuseppe "Nino" Farina, and by the Swiss Hans Ruesch. Auto Union of the German Rudolf Hasse came only fourth. 
The third and last edition of the Circuito di Milano took place after the second world war and conflict was held in 1946 on a new route. The race, which included two batteries and a final, still recorded the Alfa Romeo's dominance with three victories from Achille Varzi, Consalvo Sanesi and Carlo Felice Trossi.
In the final race, in front of about 100,000 spectators, it was recorded the highest average of the day: nearly 90 km / h.The revival was organized involving significant pre-war cars and some cars by invitation. 
AUTOMOTIVE MASTERPIECES will celebrate the 80th Anniversary of the Circuito di Milano (1936-1946) with a special exhibition.  
One car entered in the Circuito di Milano in the historical editions has already counted among the AUTOMOTIVE MASTERPIECES: 
♦️ 1938 Lancia Astura Mille Miglia Sport - Carrozzeria Colli sn: 413207 
Five cars that ran the 2016 revival of the Circuito di Milano have already counted among the AUTOMOTIVE MASTERPIECES: 
♦️ 1927 B.N.C. Type 527 Sport Monza - Duval - sn: 27082 
♦️ 1931 Alfa Romeo 6C 1750 GS - Zagato / Aprile - sn: 10814331
♦️ 1932 Alfa Romeo 6C 1750 GS - Carrozzeria Brianza - sn: 6C10814395
♦️ 1933 Fiat 508 Balilla Spyder tipo corsa - sn: 508*016627  
♦️ 1949 Ferrari 166 Inter Coupé - Vignale - sn: 0059S