Milano Autoclassica 2016: a successful fusion between past and present
March 21, 2016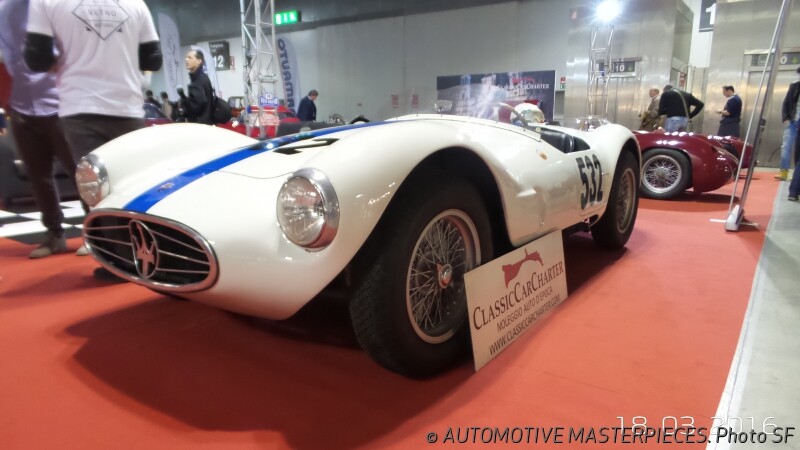 The 5th edition of Milano Autoclassica, the exclusive exhibition dedicated to classic cars and motoring, closed with a great success in terms of audience and approval. Throughout three full days, visitors were able to enjoy more than 1500 cars: heritage masterpieces came along with first preview models from high-end brands such as Abarth, Alfa Romeo, Aston Martin, Bentley, Fiat, Infiniti, Jaguar, Lamborghini, Lotus, Maserati, McLaren, Mercedes-Benz, Porsche, to name a few.
"The 2016 edition - said Andrea Martini, President of Milano Autoclassica - ended with a significant audience growth, compared to 2015. More than 50,000 visitors and the positive trend of the event - over 15% - confirmed the increasing attention to this exclusive sector".  
A passionate and enthusiastic crowd attended the live racing sessions in the external classic circuit, completed by a full program of race tests, competitions, previews and speed races with historic GT and Touring cars. Gianluca Grossi has been the winner of Milano Autoclassica Historic Speed on his Mini Cooper 1300, followed by Massimo Sordi on Alfa GTA 1300 and Alessandro Trentini on Autobianchi A 110.
On Sunday, March 20th, the second edition of MilanoAutolassica Historic Rally took place: "Febis" on Lancia Stratos took the reins, followed by Dino Fabbrica on Porsche 911 Group 4 and Luca Cattlino on Opel Kadett GT / E.
Among the many rare cars, there were two cars already counted among the AUTOMOTIVE MASTERPIECES:
♦️ 1946 Cisitalia D46/48 sn: 0031
Cisitalia and Abarth competion car. It was driven by Felice Bonetto, Achille Varzi, Giuseppe Farina, Piero Dusio and Piero Taruffi. 
♦️ 1954 Fiat 8V sn: 106.000103
Only 114 of the high-performance coupés had been produced, 34 of which with a "Fiat Carrozzerie Speciali" body.