Fiat 8V Vignale sn: 000080 the gem of Auto e Moto d'Epoca 2015
October 12, 2015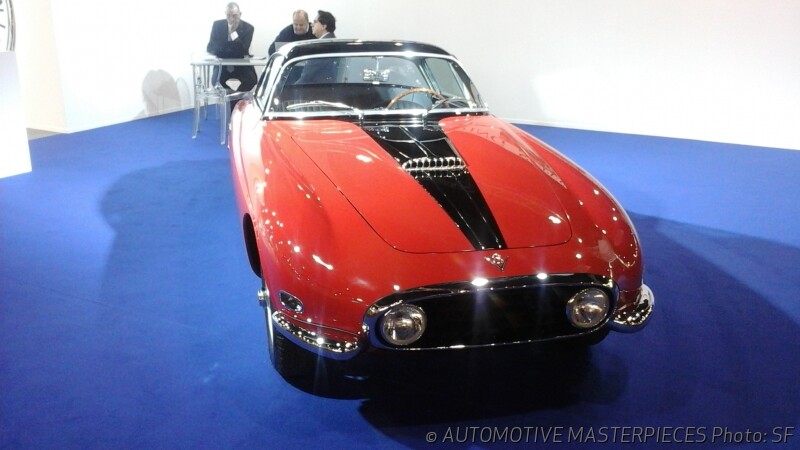 For years the sensation of change has been in the air, but the 32nd edition marks the transition: Auto e Moto d'Epoca has become the first car show in Italy, with all the latest of the automobile market, the previews of Frankfurt, and the top of the line of Heritage in Europe. A full-circle event for the pleasure of enthusiasts with the most beautiful cars of the past and present reunited on a single stage. From 22 to 25 October 2015 the values, spirit and heroic feats of each individual brand have been on display, uniting tradition and innovation.
Abarth, Alfa Romeo, Bentley, BMW, Citroen, DS, Infiniti, Jaguar, Land Rover, Maserati, Mercedes Benz, McLaren, Pagani, Peugeot, Porsche, Tesla and finally Volvo were present!
New models, super cars and one-of-a-kind pieces which fit nicely into the overall picture of one of the most important European Show devoted to Heritage.
Even in this area Vintage Cars and Motors 2015 is growing from every aspect: new exhibit spaces – nearly 3,000 m² in the new area N -, new design in the renovated pavilions – with an investment of over 3 million euro – and an increasing number of cars and international participants. The hundreds of collectors, Registers, Clubs and exhibitors have already sent the fairgrounds into overbooking for a total that heavily exceeds the 4,000 models on sale. Thus, Auto e Moto d'Epoca has become both the point of reference for automotive innovation in Italy and the most important Classic market on the old continent.
Among the "gems" of the Show we have chosen the 1954 Fiat 8V Vignale sn 000080 displayed at Carrozzeria Touring Superleggera. Of the 114 cars ever produced this car is made by Vignale of brilliant designer Giovanni Michelotti. Hallmark of the car with the front headlights inserted in the mouth front, behind the chrome grille. 
The theme of the air intake will become a stylistic figure of Michelotti, who also then reappears on the Demon Rouge.
One car showed at the event was already counted among the AUTOMOTIVE MASTERPIECES:
♦️ 1946 Cisitalia D46/48 sn: 0031