Rare cars at Franciacorta Historic & Gran Premio Terre di Canossa 2015
April 16, 2015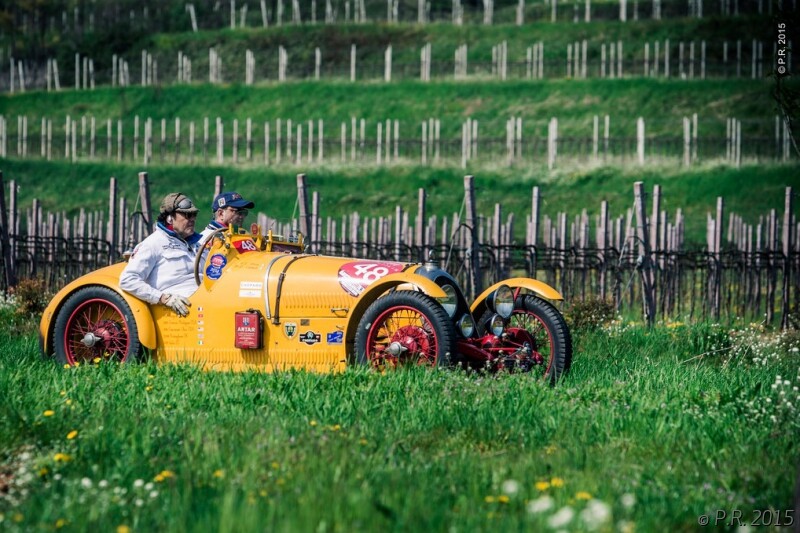 Friday, April 10 at Franciacorta Historic 2015 there were many rare cars. 
Among others, a car is already counted in AUTOMOTIVE MASTERPIECES exhibitions lab:
♦️ 1927 B.N.C. Type 527 Sport Monza sn: 27082
Rare BNC 527 Monza is one of the four cars bodied by Duval in Sports conformation. It has a small but agile Ruby 1075 four-speed motor. Owned by a French diplomat, the car was exported to Vietnam for a period of his life.
Thursday, April 16 at Gran Premio Terre di Canossa 2015 instead we find another AUTOMOTIVE MASTERPIECE:
♦️ 1955 Alfa Romeo Giulietta Spider sn: AR1495*0004
The 1954 Alfa Romeo Giulietta was an important vehicle for Alfa Romeo, because it was the first really important offering since World War II that truly resembled the racing inspired vehicles Alfa was capable of producing. The vehicle were built with the engine in the front and powered the rear wheels. Most used a four-speed manual gearbox with front and rear drum brakes. The steering was worm and roller with the front suspension comprised of wishbones with telescopic dampers and coil springs with anti-roll bar while the rear was a rigid live axle with telescopic dampers and coil springs. Max Hoffman, in 1954, saw a preview of the Alfa Romeo 750 series Sprint Coupé. He liked what he saw, but stipulated that Alfa needed to produce an open-top roadster version. Both Pinin Farina and Bertone were invited from Alfa Romeo to submit proposals. The latter built the stunning Giulietta Spider we have the fortune to see at Franciacorta Historic 2014. The bodystyle came from Franco Scaglione, maybe the most inspired designer of that period. This is the second of two Giulietta Spider prototypes designed by Scaglione and built by Bertone. This vehicle was totally restored after 2000, with a particular attention to its originary body. The restorer ability made possible to save the original top, seats, lateral windows and moquette. All other parts was genuine Alfa Romeo parts of fifties and the working techniques was the same of the original one.