"90 anni. 1000 Miglia" Brescia Showcased Today's new Masterpieces
December 5, 2017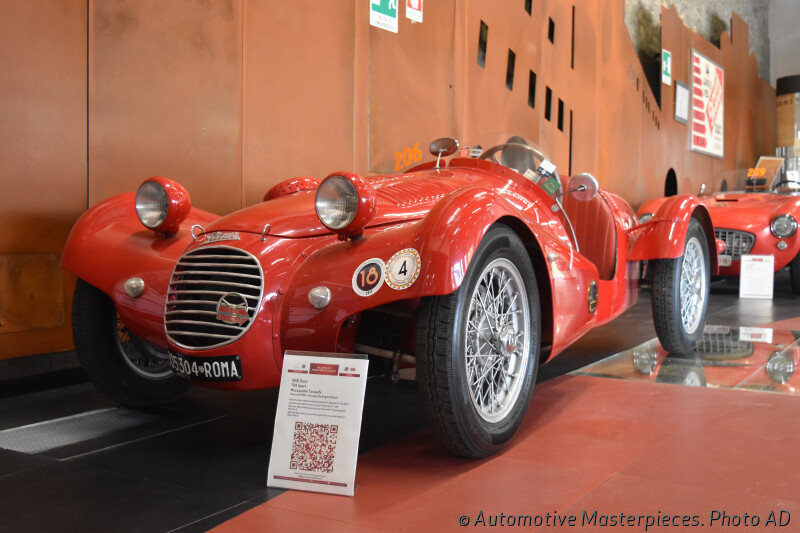 You can visit the exhibition at the Mille Miglia Museum until 7 January 2018.
Timeless masterpieces, jewels of design and of the mechanic's art, priceless examples of tasteful collecting: until 7 January 2018, the Mille Miglia Museum in Brescia is hosting "90 years. 1000 Miglia", an unparalleled exhibition about the period cars that have written pages of history and competed in Italy's greatest road race – in some cases still do. Promoted by the Mille Miglia Museum and by Automotive Masterpieces and built on the dynamic principle of alternating the spectacular models on display as it progresses, the exhibition shows more than 30 of the finest works of mechanical craftsmanship Made in Italy, in an innovative 2.0 concept that constitutes an exciting new experience in the scenario of the famous road race. In the last two months, several other cars have arrived in the museum to show off their finest aspects and tell their tales to an admiring audience of general public and racing fans.
The most interesting of these new arrivals include the 1953 Fiat 8V coupé (the eighth of the extremely rare first series of the 8V, of which only 34 ever rolled off the production lines), the 1950 Giaur 750 Sport built by Meccaniche Taraschi and the 1954 O.S.C.A MT4 - 2AD built by the Maserati brothers with coachwork by Morelli.
"Using the BLE technology (bluetooth low energy) and the internet of things, we have combined past and future to tell the story of these masterpieces in a technological key", states Sandro Binelli, the exhibition's curator and manager of the Automotive Masterpieces cultural project. The beacons installed on the cars and the totem touchscreens located in the museum enable the cars' past to emerge and come back to life in the form of documents, newspaper articles, original videos and period photographs. The entire exhibition is the tangible translation of the Automotive Masterpieces project, one of the most complete virtual encyclopaedias dedicated to period cars. For Binelli, "the aim of the exhibition is to bring these cars' glorious history up to date and make it easy to access, by seeking out, preserving and sometimes reconstructing an historical heritage that would otherwise be irremediably lost".