"90 Anni. 1000 Miglia": The dynamic exhibition that's worth visiting more than once
September 8, 2017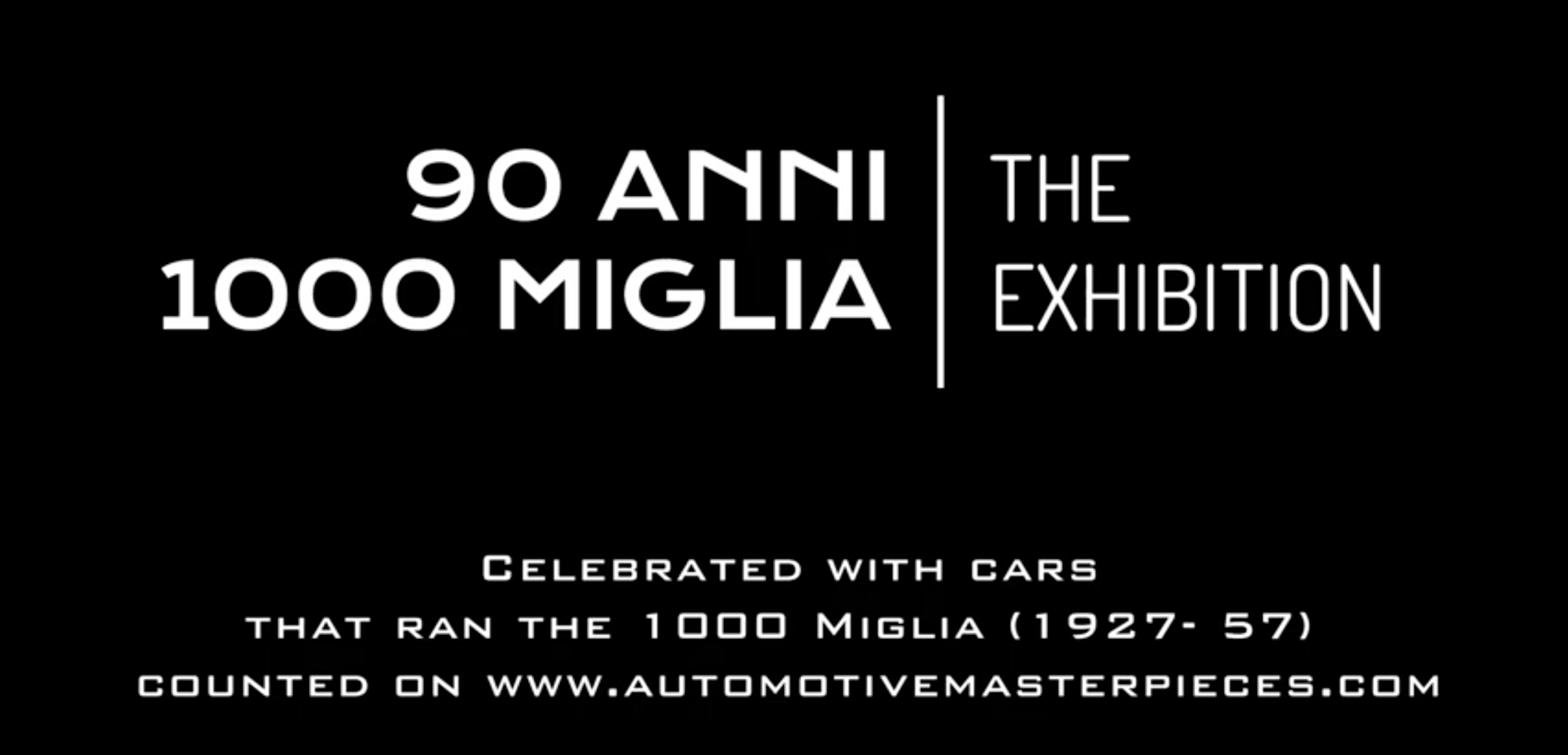 There is always something to surprise you in a visit to the exhibition "90 Anni. 1000 Miglia", being hosted in Museo Mille Miglia in Brescia now and until 7 January 2018. It's an innovative, 2.0 exhibition that is certainly worth visiting more than once, as the sequence of cars on show is being changed throughout the period to make way for more models coming from all over the world, including the USA and Australia.
So far more than 50 cars have passed through the exhibition, doing their stint as representatives of the great car race that started in Brescia, each one a fascinating masterpiece: 50 cars that altogether competed more than 70 times in editions of Italy's most beautiful speed race.
Some of the cars on show competed in as many as ten editions of the race before the war and three of them took part in the first edition of the Mille Miglia Grand Prix in 1940. Others clocked up seventeen participations between 1947 and 1950, while six of them only took part in the 1949 race. Between 1951 and 1957, the cars on show in Museo Mille Miglia totalled 44 editions: eight of them raced together in 1952 and ten of them in 1955. 
One of the cars that recently took the place of others in the exhibition is the 1935 Fiat 508 CS Type M.M. Berlinetta Aerodinamica, chassis number 508S076019, now part of a Swiss collection, which came in 14th place in the 1936 edition of the Mille Miglia driven by Alberto Comirato with his wife Lia Dumas as co-driver, while another is the 1950 Giaur 750, chassis number BT006, which competed in the 1952 Mille Miglia, driven by Luigi Musso. Also featuring among the exceptional cars on show is the 1955 Fiat 8V (Zagato), chassis number 106.000062, which competed in two successive editions of the Mille Miglia, in 1955 and 1956, coming in 39th in 1955 (#406 Lumir Leo Vesely) and 51st in 1956 (#331 Lumir Leo Vesely).
Another amazing car recently displayed is the 1947 Cisitalia 202 Spyder Sport Speciale (coachwork by Garella), chassis number 002S, which competed in the 1947 Mille Miglia, driven by Eugenio Minetti and Pietro Facetti, bearing the number 172 and winning overall fourth place. This prototype car was the sibling of the one driven by the great Tazio Nuvolari in the same race, which came in second and led to later models being known as the Nuvolari Spyder. 
One car that is expected to come in from Australia and will soon be housed in the museum's spaces is the Fiat 8V (Zagato), chassis number 106.000059, competed in the 1955 Mille Miglia and again in the 1956 edition, coming in 37th place, driven by Aurelio Pellegrini. This car is the third model of only three Zagato pre-production vehicles and can look back on an impressive sporting career.