Incredible one-off Hispano-Suiza H6B Dubonnet Xenia won Best in Show, at Windsor Castle
September 5, 2016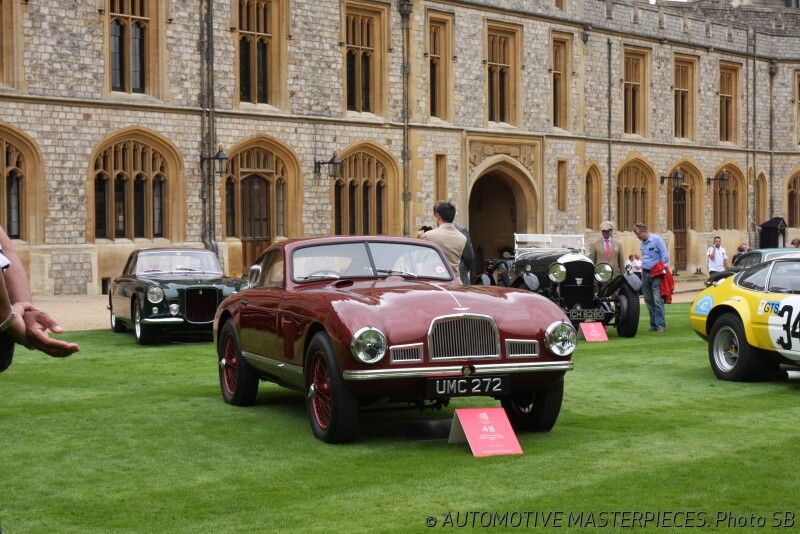 The Concours of Elegance is celebrating another record-breaking festival of motoring, following a weekend of the world's finest cars displayed in one of the UK's most picturesque venues: Windsor Castle. Nearly 12,500 visitors attended the largest Concours of Elegance yet, with nearly a thousand cars on display, and the unique Hispano-Suiza H6B Dubonnet Xenia crowned as the Best in Show.
Sixty of the world's rarest cars parked in the Quadrangle at Windsor Castle, ranging from the 1895 Benz Velo 'Comfortable' to the 2016 Touring Superleggera Disco Volante Spyder. Many of these cars haven't been seen in the UK before, representing some of the rarest and most incredible examples from throughout automotive history.
The Best of Show-winning 1938 Hispano-Suiza Dubonnet Xenia sn: 103 was developed by André Dubonnet, an inventor, racing driver and World War One fighter pilot. Dubonnet chose an H6 Hispano-Suiza engine for his creation, and commissioned Jean Andreau to design the incredible, streamlined body. Jacques Saoutchik then brought the design to life, featuring curved glass, sliding doors and a panoramic windscreen. This amazing car was presented by Mullin Automotive Museum Foundation.
Unlike most concours d'elegance events, the Concours of Elegance Best of Show isn't picked by judges – instead the owners of the cars vote for their favourite. This year the Dubonnet Xenia was the stand-out winner, followed by the 1932 Alfa Romeo 8C 2300 Viotti Coupé sn: 2311203 presented by The Keller Collection at the Pyramids. The Hispano-Suiza was also a favourite with the public, having won the Classic Driver Public Choice award.
Outside of the main Concours of Elegance cars, nearly 1000 other models parked at Windsor Castle for the weekend, including some of the finest examples from the UK's most prestigious car clubs. A panel of expert judges, including HRH Prince Michael of Kent, chose a pristine Aston Martin 'Clover Leaf' as the Club Trophy winner, granting it a much-coveted spot in the main Concours of Elegance event next year.
We are working to trace the history of many participating cars. Earlier this cars will be counted among the AUTOMOTIVE MASTERPIECES.