Mille Miglia: the most beautiful race in the world
May 17, 2015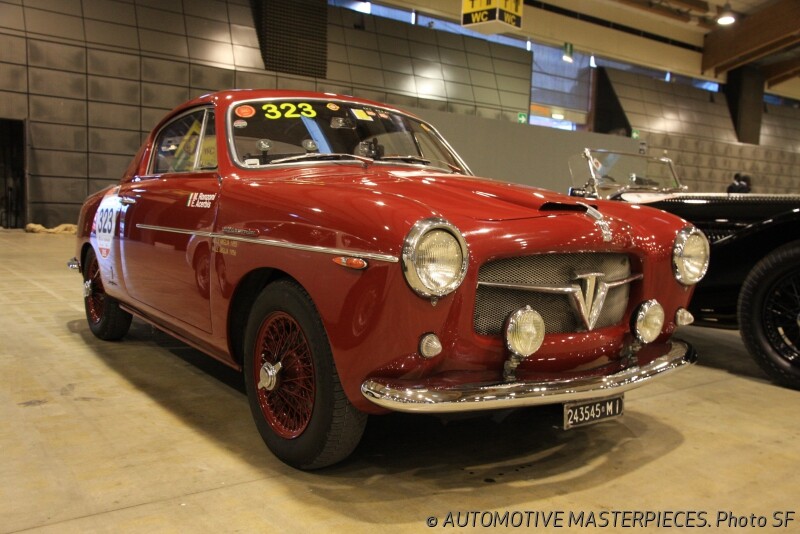 Passion, tension, excitement. Brescia is an international stage in great turmoil and the world of motorsport look with keen interest in the Mille Miglia 2015. The legend is back on the streets of the historic route through the half of Italy, from Brescia to Rome and then back to Brescia.
 The 2015 edition is the thirty-third reenactment, 88 years after the first edition of what will become " the most beautiful race in the world."
 The testing techniques and sports are the prelude to what is one of the highlights of the race: the start. The first of the OM, which always start before all in honor of the victory of the House of Brescia at the first edition of 1927, has left the platform of Viale Venezia at 14:30. Great enthusiasm was recorded before the start of the boardwalk that took grant the three Mercedes - Benz 300 SLR, the "silver arrows" that triumphed sixty years ago, led respectively by Stirling Moss and Hans Hermann, as in 1955, and Ralph Schumacher, Michael's brother to replace Juan Manuel Fangio, who died a few years ago: it was a passage through the center of Brescia to honor and remember the extraordinary victory of the Mercedes - Benz, with Stirling Moss and Denis Jenkinson, in the edition of Mille Miglia 1955.
Among the cars at the start, there are cars from Mercedes - Benz Classic Museum in Stuttgart, the BMW Museum in Monaco, and cars from Porsche, Jaguar, Bugatti and Bentley without forgetting the specimens that came from the Alfa Romeo Museum in Arese. 
AUTOMOTIVE MASTERPIECES is working on a census of all the cars that participated to the historical speed race and of all the cars that ran the revivals:
 90th Anniversary of the Mille Miglia (1927-1957) 
1977-2017: 40 years of Mille Miglia Revivals
Going back to the cars involved in the 2015 race, eleven cars are already counted in AUTOMOTIVE MASTERPIECES exhibitions lab:

♦️ N. 34 1927 B.N.C. Type 527 Sport Monza - sn: 27082 - Murru/Castaniti
♦️ N. 47 1929 Mercedes-Benz 710 SSK - sn: 36045 Louwman/Louwmanwebsite coming soon! 
♦️ N. 118 1936 Riley 12/4 Sprite - sn: S26S4394 - Marini/Marini
♦️ N. 154 1947 Cisitalia 202 Gran Sport - Pinin Farina - sn: 033 - Massai/Ragionieri
♦️ N. 178 1947 Bristol 400 - Pinin Farina - sn: 400-181 - Berry/Goodman
♦️ N. 247 1952 Ferrari 225 Sport Spider - Vignale - sn: 0198ET - Stehle/Rybczynsk
♦️ N. 296 1954 Fiat 8V - sn: 106000103 - Nicoletto/Marzotto
♦️ N. 249 1952 Aston Martin DB3S - sn: DB34 Louwman/Woodwebsite coming soon! 
♦️ N. 310 1954 Arnolt Bristol Two Litres Bolide - sn: 404x3076 - Bas/Bas
♦️ N. 323 1954 Fiat 1100 TV GT - sn: 103tv045281 - Ronzoni/Acerbis
♦️ N. 345 1955 Alfa Romeo 1900 C Super Sprint - sn: AR1900C02060 - Marx/Di Tarantowebsite coming soon!