130th Anniversary of the Birth of Giovanni Bertone
March 25, 2014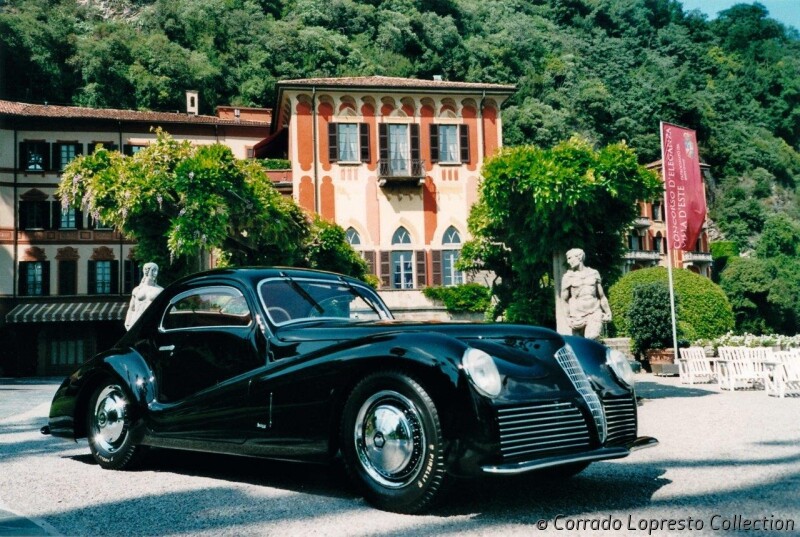 On the stimulus of a rationalist architecture, the range of cars prepared by Giovanni Bertone took on the role of protagonists in the fascinating race to find new formal construction proposals at the end of the Thirties.
The virtual exhibition dedicated to Giovanni Bertone will accompany the visitor from two different points of view, a chronological one unwinding from 1912 to the mid Thirties and from 1935 to after the second world war, lively period in which the activity of many coachbuilders was dedicated to the delicate passage from an artisan dimension to that on an industrial scale.
The other point of view – that reserved to developing the design and craftsmanship the initial designers used to bring the figure of designer to life – saw the first interventions of Giovanni's twenty year old son Nuccio in the factory and enlightened work of Count Mario Revelli of Beaumont, that took on the role of authentic pioneer in that specific creative work. Two designers, soon to become famous, stood out at the end of the Fifties, Giovanni Michelotti and Franco Scaglione; though craftsmen from discordant aesthetic schools but of significant formal impact, they both showed great talent in providing Bertone Bodywork with a vibrant and unmistakable identity.
Co-curator of this virtual exhibition is Luciano Greggio, a very famous specialised journalist. His almost maniacal passion for the international history of the car and knowledge of the main protagonists made him one of the leading experts of the sector for many years. Alongside Mr. Greggio, Sandro Binelli, enthusiast about design and history of the automobile, former organizer of the Mille Miglia from 2008 to 2012 and the concourse uniques special ones in Florence and St. Petersburg.
The first eligible car for this virtual exhibition is the amazing 1942 Alfa Romeo 6C 2500 SS Coupé Bertone
Follow the work in progress virtual exhibition keeping you up-to-date with behind-the-scenes census!