A great Retromobile for its 40th edition
February 9, 2015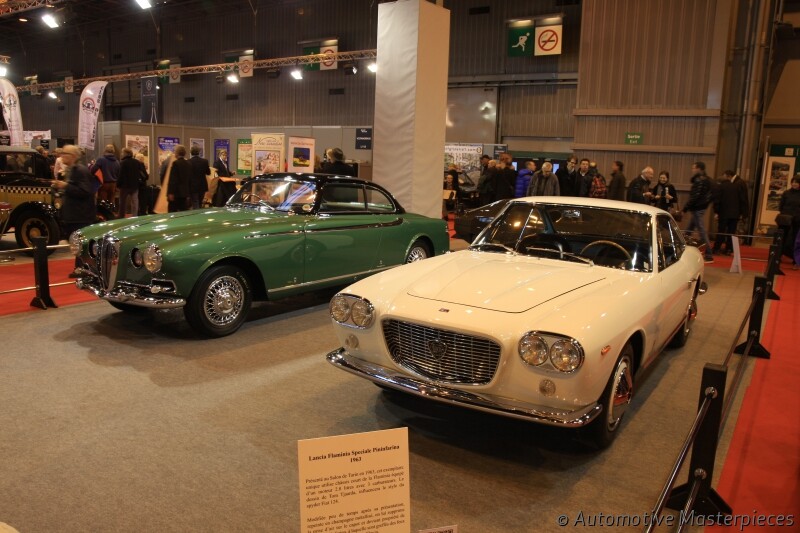 Landmark event that makes of Paris the automobile capital in February, Retromobile, the popular show for car enthusiasts, closed its doors on Sunday 8th of February.
 With 119 000 visitors on this 2015 edition (versus 94 000 in 2014, representing a 26,5% rise), Retromobile signs a record year, having attracted new audiences (not just collectors), new international buyers, and least, but not last, youngsters who invest in « nostalgia » vehicles. All publics did once more come on Retromobile with one shared denominator: passion.
 With a wealth of 500 vehicles in a space covering 46,000 square meters, 450 exhibitors (among which artists, carmakers, clubs, federations, vendors of spare parts or miniatures, restorers, and car vendors), and exclusives collections often presented as world premiere, Retromobile confirms the success of vintage cars.
We wrote about the three Bugatti Royal presented by the Cité de l'Automobile in Mulhouse and the Corrado Lopresto Collection in our last news.
Among the many masterpieces is certainly noteworthy the exhibition dedicated to the amazing story of Pegaso presenting the most beautiful and astonishing models made by the legendary brand with its fascinating history. To everyone's surprise, an extraordinarily advanced car, the Pegaso Z-102, was unveiled in October 1951 at the Grand Palais in Paris.
This exceptional car, a daring combination of quality, elitism, performance and modernity, was born in Spain just after the war in a nationalised truck-making factory.  Designed by the brilliant Spanish engineer Wifredo Ricart (1897-1974), former project manager at Alfa Romeo from 1936 to 1945,the Pegaso Z-102 was a real technological showcase. Its engine was outstanding –a fabulous V8 with four light alloy overhead camshafts coupled with a 5 speed gearbox– and the car itself highly exclusive. The first Pegaso cars were hand built at ENASA (the famous truck and bus manufacturers). From 1952 on Wifredo Ricart used the most coveted coachbuilders of the time, such as Touring and Saoutchik, to produce even more refined and above all lightweight cars. Every year from 1951 to 1956, Pegaso cars were presented at the Salon de Paris. Production ceased in late 1956: a total of 84 cars had been produced in 6 years. At Retromobile was also displayed to the: 
♦️ 1956 Panhard Monopole X86 sn 857976 that has already joined the AUTOMOTIVE MASTERPIECES lab.