The 60th Anniversary of Jaguar D-Type 1954-1957
March 27, 2014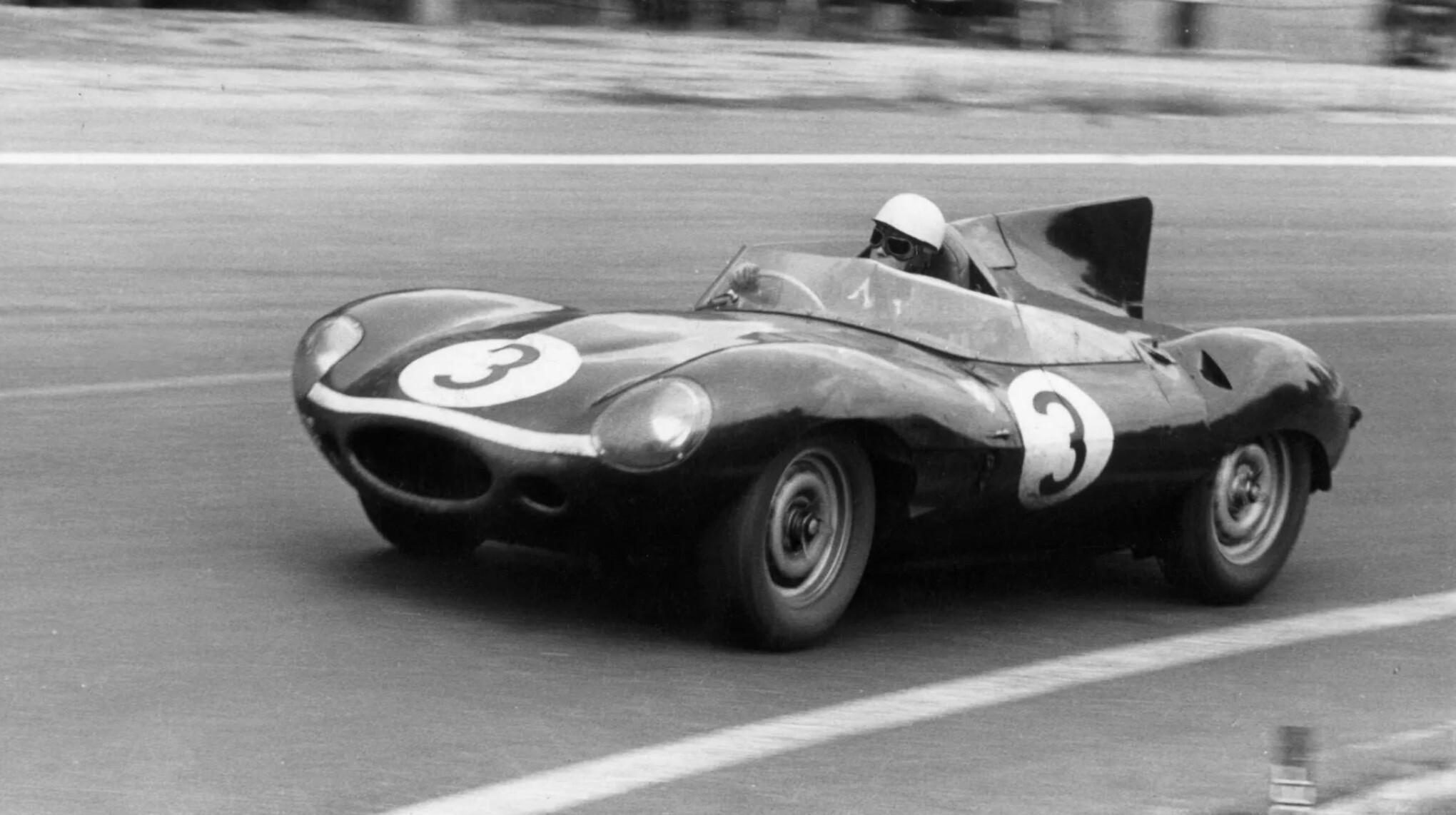 At 2014 Techno Classica we had the chance to see the original factory prototype that gave rise to a hat trick of consecutive Le Mans victories.
Even among D-Types this is a unique car. It is the factory prototype for the machine that cemented the Jaguar Le Mans legend, culminating in a hat trick of victories from 1955 to 1957. With its advanced monocoque construction and beautiful low-drag body, it maximised the potential of the XK engine. It could reach over 170mph while remaining practical enough to be driven on the road. Indeed the works cars were driven from Coventry to Dover, onto the ferry, and then down the main roads to the French circuit. Although the C-type had decisively beaten Europe's best at Le Mans in 1951 and 1953, the threat from Mercedes Benz and Ferrari made it clear to Jaguar Team Manager 'Lofty' England and Chief Engineer Bill Heynes that they needed a new car. This was the result - stronger, lighter and faster than the C-type, yet powered by a 270bhp development of the same XK engine. This meant that private owners could easily buy and maintain these cars, which offered a useful back-up to the works team.
This prototype was completed in May 1954, and immediately travelled to France for the Le Mans test session where development driver Norman Dewis broke the lap record by five clear seconds.
Back at Coventry it was used for more development work, while a further three D-types were built for the race itself. In the event, fuel contamination sidelined two cars, but the third finished second after a Ferrari. Victories at Reims and Sebring were a promising pointer for the following year, when Mike Hawthorn and Ivor Bueb won Le Mans - Jaguar's third victory.
In 1956 two works cars crashed and one suffered engine failure, but the honours fell to another D-type of the private Ecurie Ecosse team. In 1957 Ecurie Ecosse brought Jaguar's total to five Le Mans wins, three of them for the D-type - a world beating sports-racing car, which you could buy from a Jaguar dealer and drive home.
Today the 1954 Jaguar D-Type prototype SN XKC401 is conserved at Jaguar Heritage Collection (www.jaguarheritage.org).
AUTOMOTIVE MASTERPIECES exhibitions lab is proud to announce that it will follow all the events dedicated to the 60th Jaguar D Type. We have opened the census of all D-type with the aim of organizing an amazing virtual exhibition as soon as possible.