Concorso di Eleganza di Villa d'Este 2014
May 25, 2014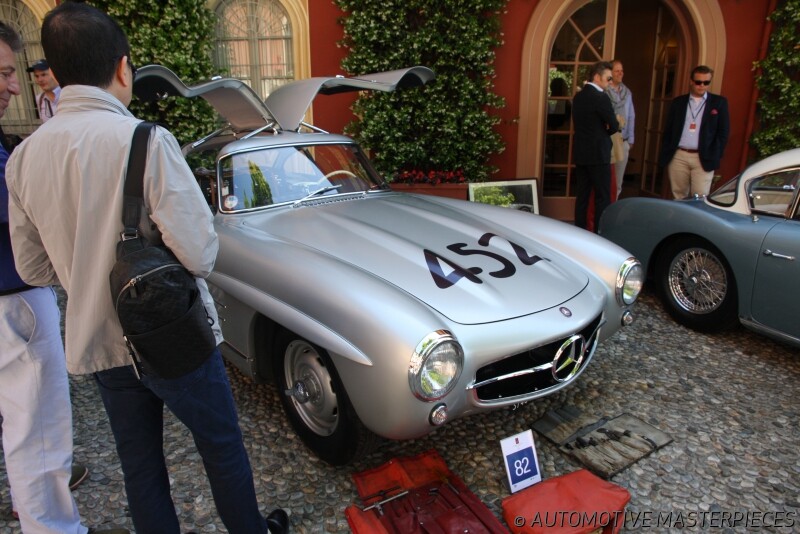 Over three days, the parkland of Villa d'Este and the adjacent Villa Erba on the banks of Lake Como provided a magnificent backdrop for the historically rich and highly exclusive line-up of historic cars. The spectacular parades of competition models and array of special exhibitions shone a bright spotlight on the elegance and aesthetic appeal of classic vehicles, once again drawing attention to prominent milestones in design and technological development.  
The jury presented this year's Trofeo BMW Group for "Best of Show" to the Maserati 450 S from 1956.
The winner of the public vote, and therefore the recipient of the Coppa d'Oro Villa d'Este, was a 1931 Alfa Romeo 6C 1750 GS presented by Corrado Lopresto.
In the Concept Cars and Prototypes category, the Concorso d'Eleganza Design Award went to the Maserati "Alfieri". Among the other highlights of the Concorso d'Eleganza Villa d'Este 2014 were the special exhibitions laid on for the 110th anniversary of British luxury car brand Rolls-Royce and the centenary of Italian sports car maker Maserati. The two landmarks were also celebrated with special categories of competition for the two marques.
Hailed as class winners by the jury were the Rolls-Royce Phantom II Boat Tail from 1934 and the Maserati V4 Sport, a Zagato-designed spider from 1929. This year revival was an opportunity to also see rare Jaguar D-Type, Tjaardas, Bertones and Maseratis and remind the public of their anniversaries. The "Coppa d'Oro Villa d'Este", the international Concours d'élégance for motor cars, was held for the first time on the 1st of September 1929 following a joint initiative undertaken by the Automobile Club of Como, the Grand Hotel Villa d'Este and the Comitato di Cura di Como.
With over eighty entries and cars of the highest quality right from the first event, the Concorso di Villa d'Este was on a par with prestigious concours events held in Paris and Monte Carlo. The historical event took place from 1929 to 1949. 
AUTOMOTIVE MASTERPIECES will celebrate the Concorso di Eleganza Villa d'Este with a special virtual exhibition in 2019 in honor of the 90th anniversary of its first parade. The eligible cars are those that participated the historical concours.