Mille Miglia 2014, 87 years after the first edition
May 18, 2014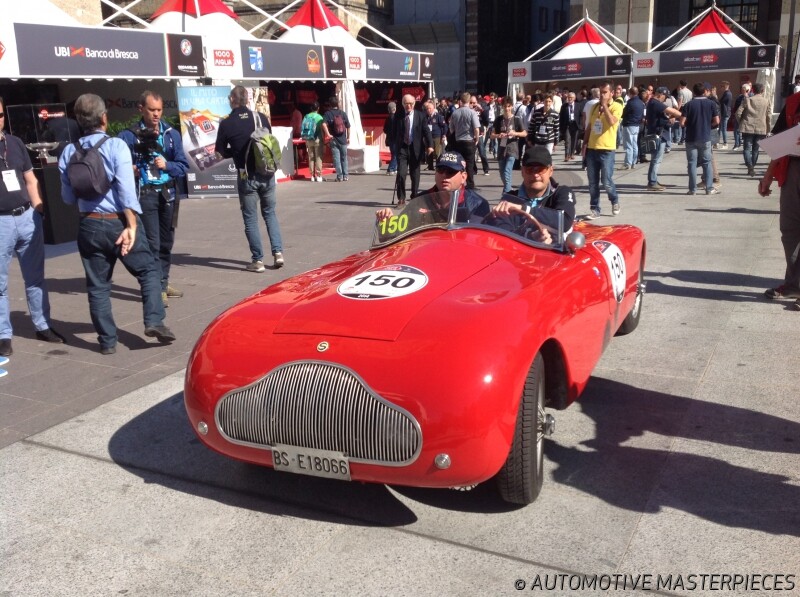 Passion, tension, enthusiasm. Brescia was an international stage in turmoil. A few hours more and "the legend" will be back on the streets of this historic route, crossing half of Italy, from Brescia to Rome and back to Brescia. 87 years after the first edition of what would later become "the most beautiful race in the world". 
Counting the 24 speed races from 1927 to 1957 (13 before the 2nd world war and 11 after 1947), the 3 rally format races in 1958, 1959 and 1961 and the 31 historical revivals from 1977 to 2013, the 2014 edition was the 59th motor race to bear the name of the Mille Miglia. As always, it was a tremendous opportunity to enjoy the most rare AUTOMOTIVE MASTERPIECES. 
This year revival was an opportunity to also see rare Alfa Romeo 6C 2300, Jaguar D-Type, Bertones and Maseratis and remind the public of their birthdays. Of the many reasons why the Mille Miglia is unrivalled in terms of refinement, exclusivity and prestige, one is its being the rarest travelling museum in the history of the motor car. Once a year, Brescia sees the arrival of treasures of inestimable value that wrote some of the most exciting pages in the history of international motor racing. 
AUTOMOTIVE MASTERPIECES was in Piazza Vittoria, where a fascinating ritual took place, the "ritual" of the "punzonatura", the punching of all the competitors' cards, with their vehicles immersed in the crowds of fans, onlookers and journalists. Teams were given their numbers, together with the road book of the race, as well as all the necessary information on routes, times and distances. This technical and sporting scrutineering is a prelude to one of the most awaited moments of the race: the start, taking place from Viale Venezia in Brescia. 
AUTOMOTIVE MASTERPIECES will celebrate Mille Miglia with a terrific virtual exhibition in 2017 in honor of the 90th anniversary of its first race. The eligible cars are those that run the historical races. We estimate a number between 350 to 500 cars still surviving. We would like to involve several historians and create different point of views: chronological, per brands, per pilots, etc.