Another star in Automotive Masterpieces' sky: Ferrari 250 Europa of 1954 Brussels Motor Show.
November 9, 2023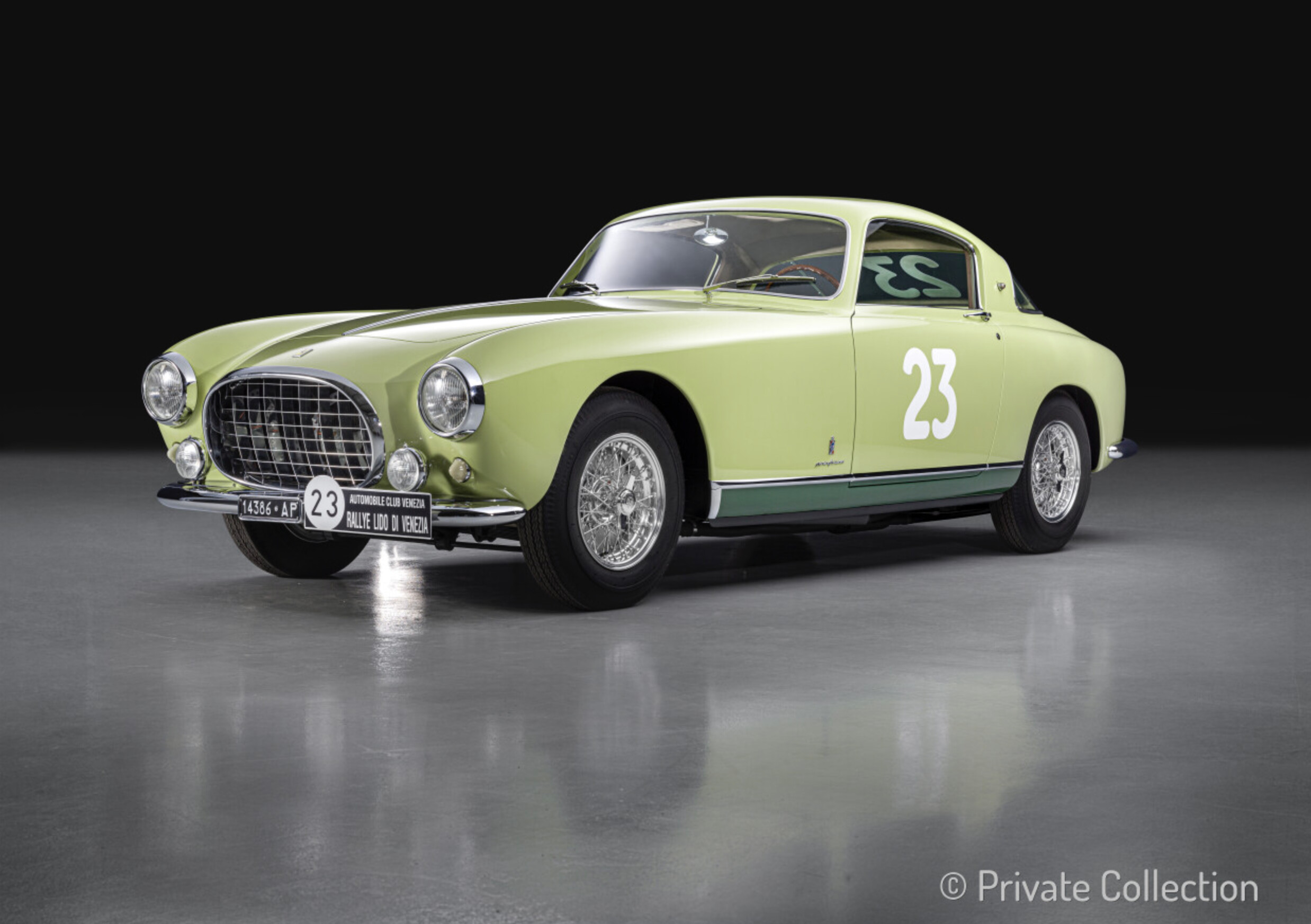 Automotive Masterpieces now counts among its most precious jewels the 3rd produced of just 17 Ferrari 250 Europa built with Pinin Farina Coupé body, the car of the 1954 Brussels Motor Show cars, set up by Ferrari with unique body colors. The model is considered the first real Ferrari "granturismo" and this very car is one of the rare that have a racing story, that we discovered and described in our dedicated web pages. In late 1950s, the car was owned by famous English racing drivers Mike Hawthorn and David Piper, for their personal use. Of all Ferrari 250 Europa produced, only a few have arrived today with their original bodywork and mechanics, but none also has a unique color like this. The car was inspected by Ferrari Classiche who considered this car one of the most complete and original existing. Restored by specialist Quality Cars, it is now in stunning conditions.
We, at Automotive Masterpieces, are proud to have contributed reconstructing its past, thanks to our research work. We have not only included the car among our Automotive Masterpieces, but we have also dedicated a monographic book to it, "The Arctic Green", the first in a series of books dedicated to special cars, among the special ones.