The 100th Anniversary of Maserati 1914-2014
May 9, 2014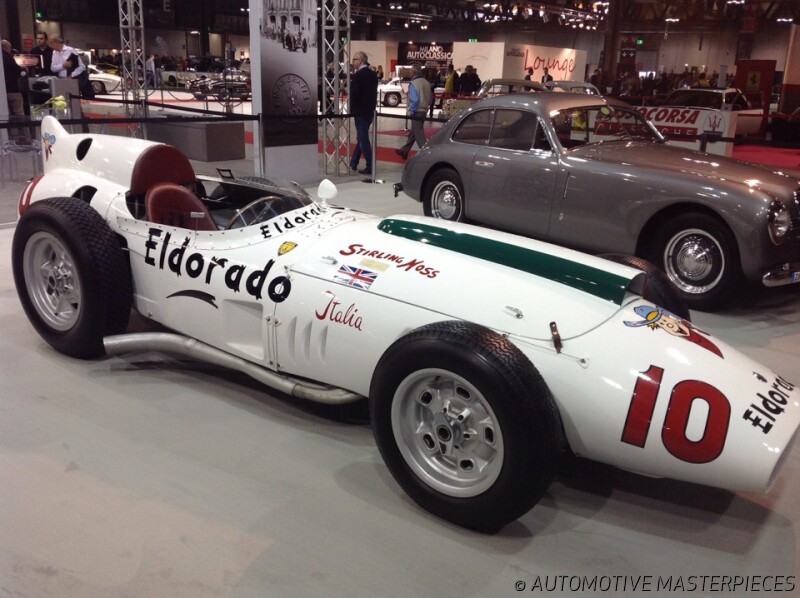 We are following the Maserati presence in the world of events and also in Milan AutoClassica was present with an official area. 
We report in particular the presence of the iconic Maserati Type 420/M/58 Eldorado. This one-off was built specifically for the Monza 500 Mile of '58, in which the great Stirling Moss fought for the top positions. The Eldorado introduced in Europe the total sponsorshipment  of a racing car from a company that was not involved in the motor racing world.
Alongside the Eldorado there was the Maserati 5000 GT Allemano Coupe s/n AM*103*062.  It is one of 22 5000GTs designed by Allemano. This car will be eligible, among others, for the virtual exhibition 90th Carrozzeria Allemano 1928-1965.
AUTOMOTIVE MASTERPIECES exhibitions lab is proud to announce that it will follow all the events dedicated to Maserati. We have opened the census of all Maserati Masterpieces with the aim of organizing a meaningful virtual exhibition later this year.