Rétromobile 2019, the warm welcome of a best parlour where you can meet right people and great cars.
February 11, 2019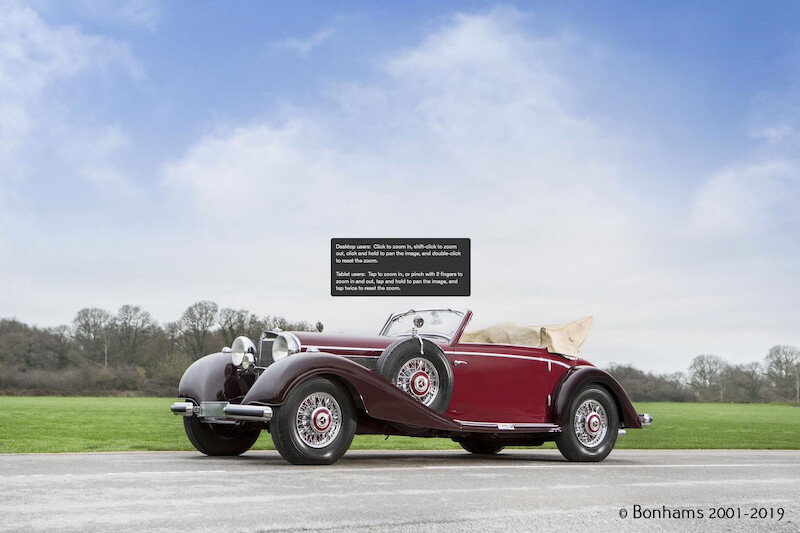 The Rétromobile 2019 exhibition attracted 132,000 visitors at the Parc des Expositions in Paris, establishing a new record. With around 650 exhibitors on an area of some 6 700 square metres, it captured the essence of most motor enthusiasts' imaginations. The atmosphere and the attention to details were like the warm welcome of a parlour where enthusiasts could meet right people and see, touch or buy great cars. The number of rare cars was strong, though it was pleasing to see lots of "everyman" cars. The larger stands attracted the most attention with Citroen celebrating a birthday of 100 years with an impressive display of cars. Peugeot also got in on the action of concept cars while, to celebrate 40 years since the first victory for a turbocharged formula one car, Renault gathered a series of its iconic boosted cars. An incredible line-up of Minis celebrated the 60th anniversary of the Issigonis's iconic creation.
Bonhams held its eighth sale at the Grand Palais. The sale saw more than 140 cars crossing the rostrum. The top lot of was the 1939 Mercedes-Benz 540 K Cabriolet A, Chassis no. 408386, formerly owned by His Majesty King Hussein bin Talal, former King of Jordan. It sold for € 1.581.250 to a European bidder in the room. Following closely behind was a 1955 Mercedes-Benz 300 SL Gullwing Coupé, Chassis no. 198.040.55.00742, sold for € 1.207.500.
In the same days, out of the Grand Palais, Artcurial has auctioned an Alfa Romeo 8C 2900 B Touring Berlinetta, Chassis no. 412024, with an impressive figure of 16.7 million euros.The auction house also presented three of the automobiles produced by Count Volpi in the early 1960s to rival Maranello's creations with the name Serenissima.
RM Sotheby's was too in the ville lumiere, achieving its highest total for the company's Paris sale to date, generating more than € 32.4 million at its sixth annual sale during Rétromobile. The 1987 Ferrari F40 LM, Chassis no. 74045, was the undoubted star lot and achieved € 4.842.500: a new world record for the model. Historic sports cars starred with a 1956 Porsche 550 RS Spyder, Chassis no. 550-0082, selling for a final € 3.042.500 and a 1966 Ferrari 275 GTB/6C, Chassis no. 08311, sold for € 2.860.000.
Finally, it could not be missing an Automotive Masterpieces' car: the beautiful 1931 Alfa Romeo 6C 1750 GT Mille Miglia (Carrozzeria Touring), Chassis no. 10914569, was shown in the stand of Fine Automobiles BV, classic car seller from the Netherlands.