DISCOVERY OF INTENSE AND SUCCESSFUL SPORTING ENGAGEMENT IN 1955 INCLUDING MILLE MIGLIA AND COPPA INTEREUROPA, ATTRIBUTION OF FAMOUS FORMER OWNERS.
October 6, 2023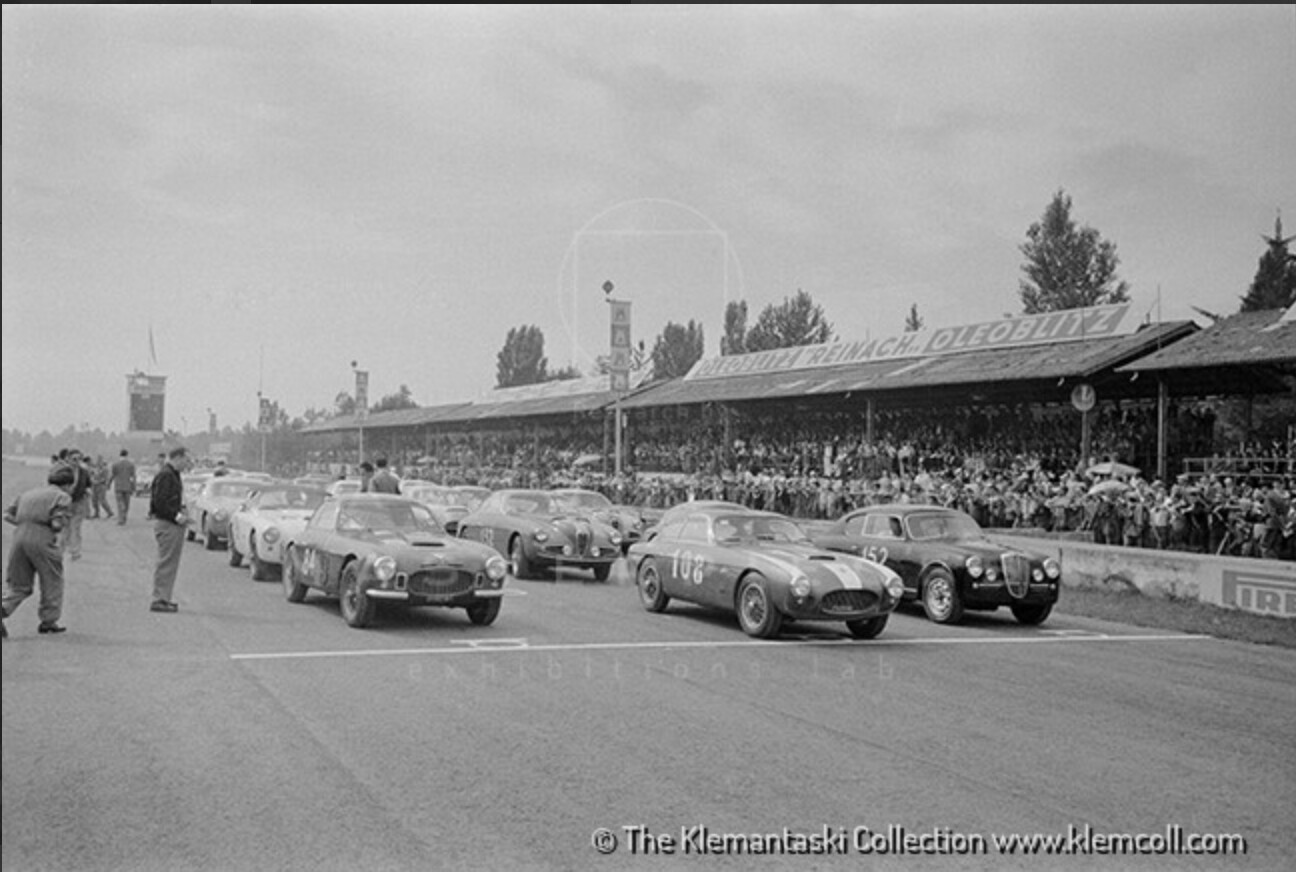 STARTING POINT
This was a car restored in recent years, but whose past was forgotten, perhaps following its transfer to Sweden and the interruption of documentary continuity. A beautiful and desirable Gran Turismo, but apparently without any sporting past.
RESEARCH
Our research has revealed a first-rate sporting past. We were able to attribute to the car an important first owner, mr. Giorgio Fassio, and an impressive list of competitions, all concentrated in the same year 1955. The car, with Carlo Croce at the wheel and under the aegis of the Genoese Janua team, participated in at least seven important races: Giro Automobilistico d'Italia, Coppa del Mare e dei Monti, Mille Miglia (ranking an honorable 18th overall), Coppa d'Oro delle Dolomiti, Stella Alpina, Coppa Intereuropa (ranking an excellent 4th ), Circuito Riviera del Ponente - Ospedaletti. Documentary and photographic evidence of these events has been found. A true success of the research work, which repays many efforts.