DISCOVERY OF PARTICIPATION IN THE 1955 MILLE MIGLIA AND ATTRIBUTION OF FAMOUS FORMER OWNERS.
October 4, 2023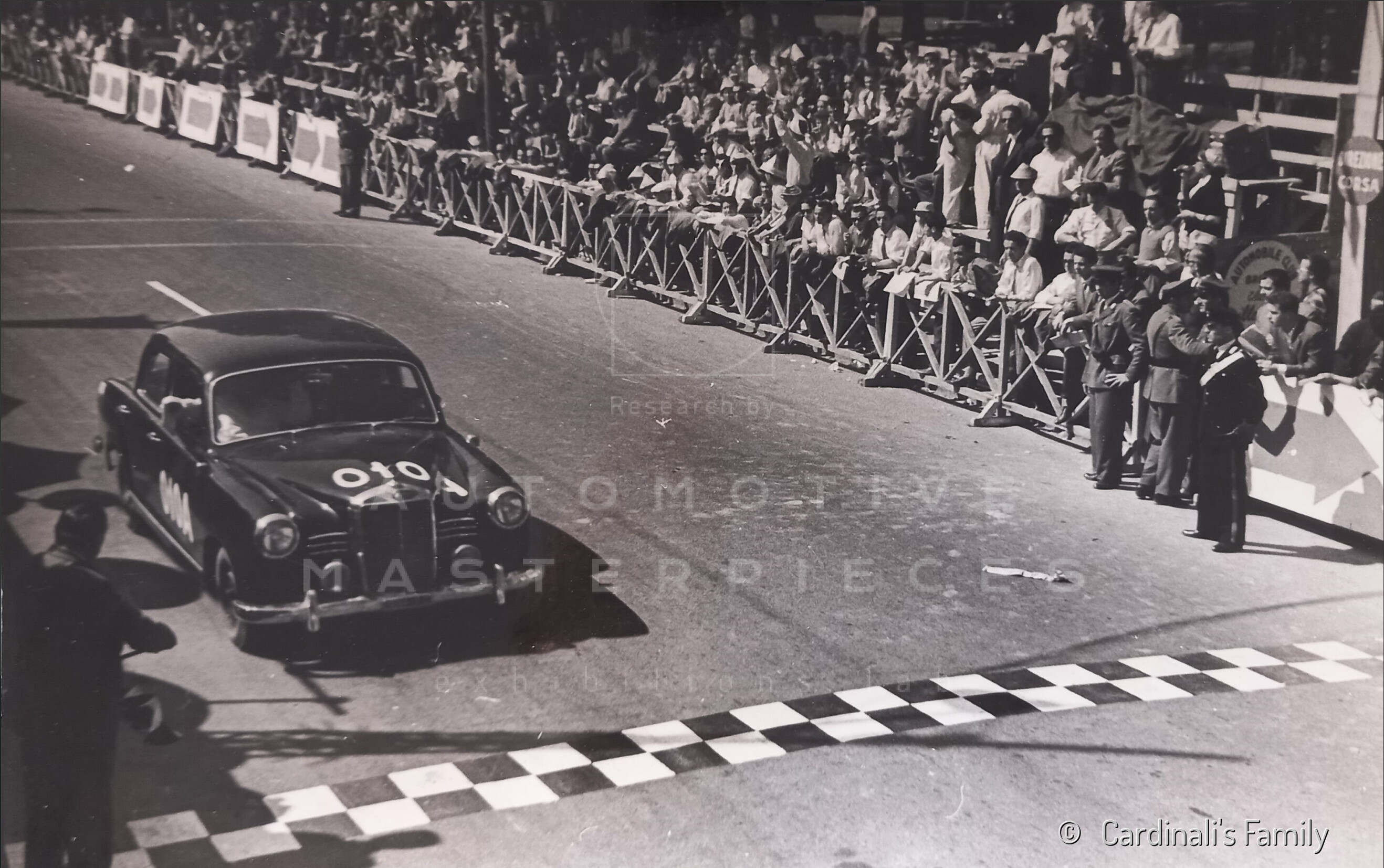 STARTING POINT
This is the case of a car whose history was initially unknown. It was, therefore, attributed a modest value, both from a historical and collectible point of view. With an alleged family car past, apparently without any sporting past.
RESEARCH
This is a case of a true revelation. Thanks to research it was possible to attribute to the car an important, unknown sporting past: the successful participation in the 1955 Mille Miglia, documented by the discovery of a unique photo framing the car's license plate and thus making it recognisable. The discovery of the participation is very significant in itself and for other reasons: it was the first and only year of a Diesel category in the Mille Miglia and this car reached the finish line 3rd in class and 1st among the Italian crews. The story discovered does not end here because, after the competition, the reconstructed list of former owners identified an illustrious figure, Walter Zappolini, founder of the Balletto di Roma. In one word: a real success of the research work.