IDENTIFIED PARTICIPATION IN FOUR OTHER RACES.
July 2, 2023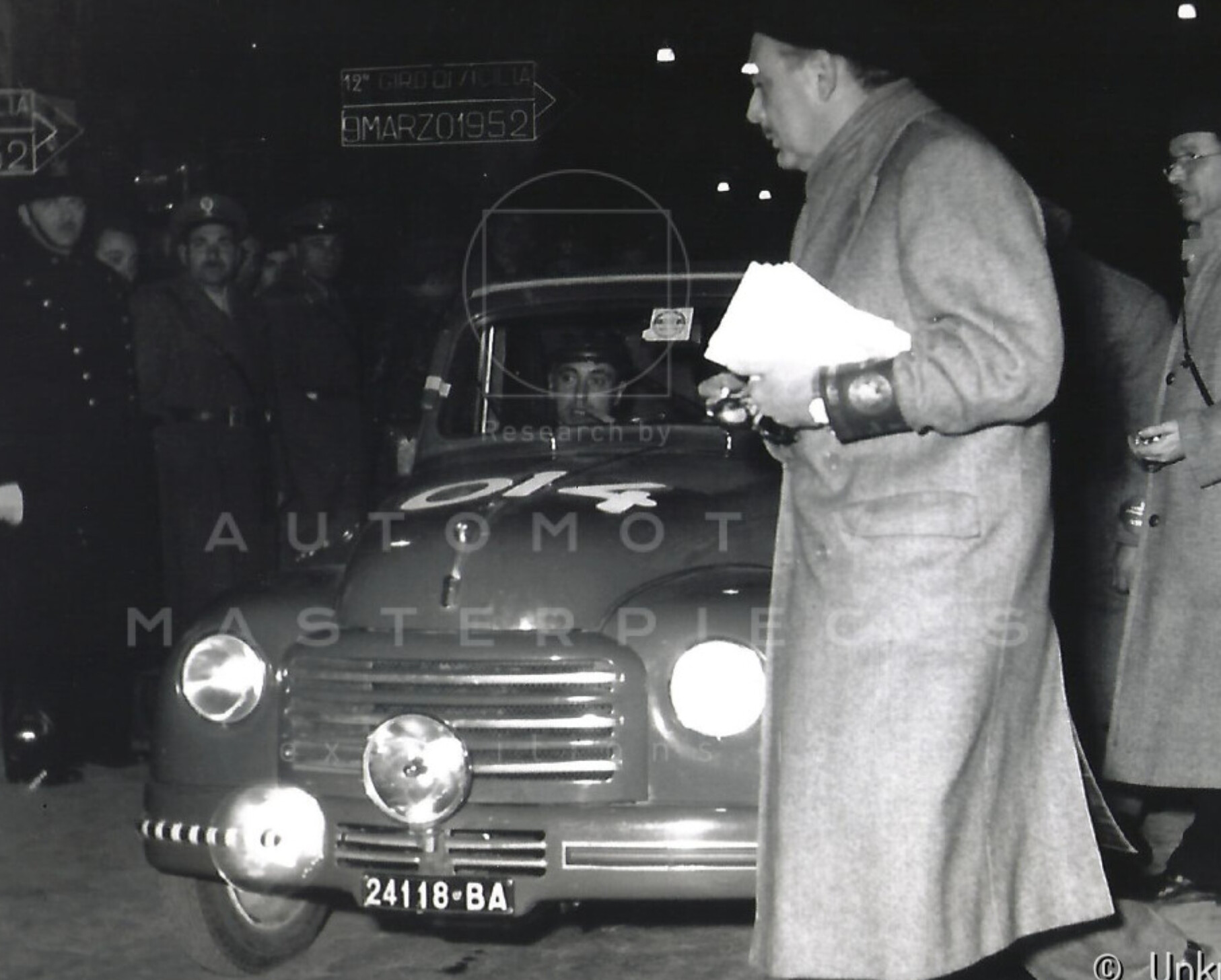 STARTING POINT
One of the "normal" Topolinos raced as real racing cars, the 1951 Fiat 500 C sn 500C*309463*, boasts participation in important and, in fact, widely documented races.

RESEARCH
Validating major events is critical and having events covered by rich sources of information is a great help and should not be underestimated. However, our research in less known archives and thanks to our know-how, has identified new races in addition to the Mille Miglia and the Giro di Sicilia and in particular 4 new races: 1952 Stella Alpina, 1952 Trofeo della Sardegna, 1952 Giro dell' Umbria, 1952 Giro delle Calabrie.